A Great Lake Mohave Restaurant
Food & Service was phenomenal!
We were in Laughlin visiting from Vegas & stumbled across this gem on yelp & were so excited too try it. It's a small restaurant in the burbs. Worth the drive.
We had Lomo Saltado & the Pollo, the let us switch out beans & rice with fried rice & it was all super delicious!

We will definitely be back when we are next in town 🙂
576 Marina Blvd
Bullhead City, AZ 86442 Get Directions Phone number (928) 704-6123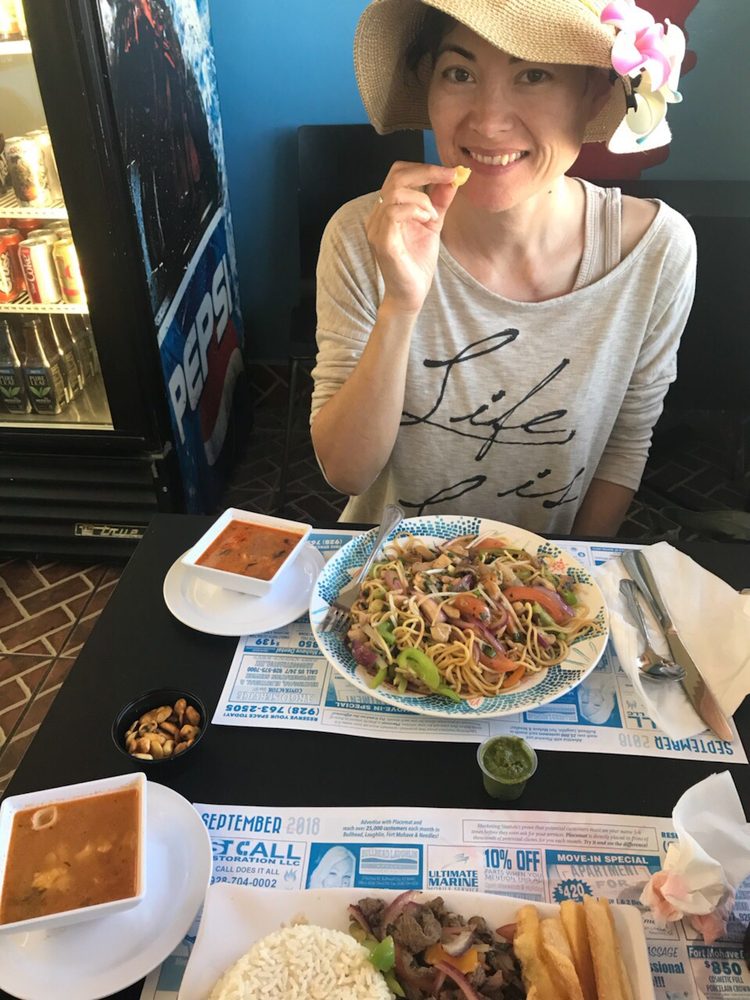 Chocheras is not a hole in the wall. It would be connected to other restaurants the, It's a salt box. That is a small square structure without adornment. Everywhere inside was spotless. It appears run by husband and wife Wigberto and Mirna. Mirna is a warm and welcoming hostess. Wigberto is busy in the kitchen. The menu that appears on Yelp 10/17/2018 is accurate. There is no item over $9.
I had Tallarin Saltado. I ordered it because it's usual to see spaghetti on a Hispanic Menu. When you order it comes with a small container of dried giant kernel corn, soup and two kinds of hot sauce. Both the soup and the Tallarin Saltado had a flavor, which triggered thoughts of sea food. The dish is as described and pictured on Yelp. Its flavor is unique but very good. The soup has very tender chicken and shell pasta. There is a red and a yellow hot sauce. The yellow has more flavors then the red, more like the soup.
Chocheras closes at 7 PM during the week. Service is brisk. There is no music so you can eat in peace. You should do this: go there, try it.
Delicious food!
We have had great Peruvian food in SoCal at El Pollo Inka. Some of the dishes are the same and some are from a different region which makes it interesting.
You got to have the yuca fries instead of French fries! Taste better and are Lectin-free.
Friendly and helpful service!
I like to eat healthy by asking for more veggies and less noodles and no added salt or sugar.
Mirna the owner is a sweet person and had no problem answering my questions and customizing my order . It was not busy so we got to hear about the story of her and her husband's restaurant.
We tried 4 different sauces. The red one was too hot. Yellow was just right for me. The green and yellow creamy ones were good with yuca fries.
We will be back soon to try the ceviche and seafood saltado.
If you are staying in Laughlin or live in the area do yourself a favor and give this small restaurant a try. If you never had Peruvian food before you are missing out as their cuisine combines European, Asian and native flavors and is very good. This spot has a small menu and each dish is affordable and very good. They even give you a free homemade soup with your meal. If you have kids they also have burgers and fries.
On my visit I had lomo saltado substituting the french fries for yucca fries. The dish was a great portion and very tasty. Best yucca frita I ever had even when I was in Peru. 2 tips- Try a Peruvian beer called Cusquena and ask the waitress for the green sauce which was not put on the table at first. It was so delicious to mix in with the rice. Wish I lived closer. I would be there once a week.
Good quality food! Wonderful, friendly, local business. Flavorful and complex. This place is worth a visit…you'll want to return to try each dish at least once. Especially if you get a chance to talk with Myrna. The owner of this little establishment with a big heart. You might just learn something new too!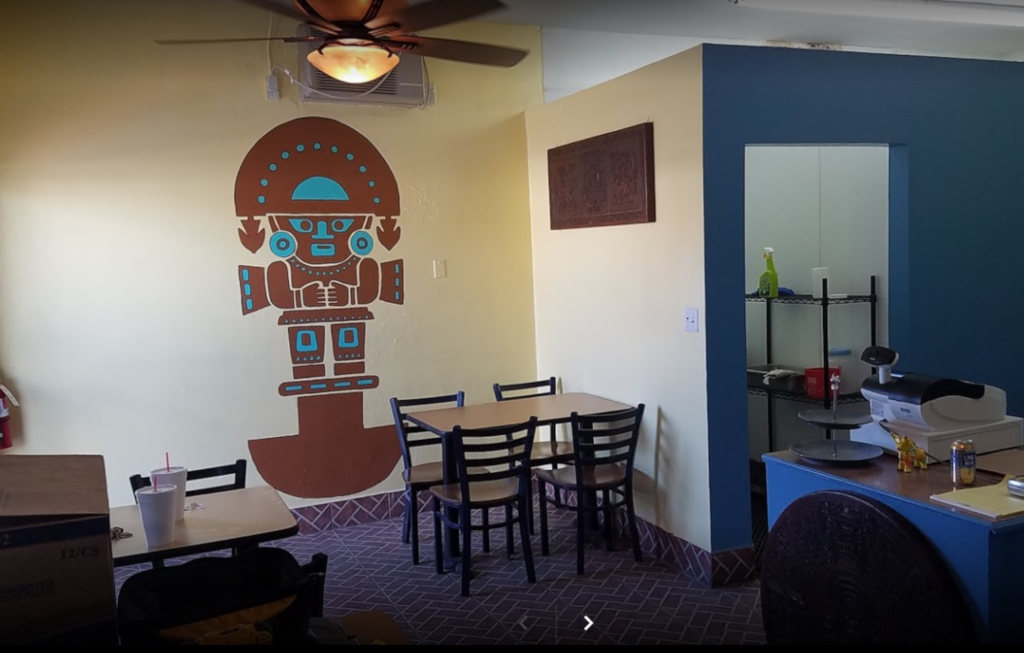 Wonderful experience. Whether you're a local, snow bird, or visitor you're in for a real treat! It's small, but I don't expect this place to stay that way. YUM! Thanks Myrna, chatting with you was the perfect way to end our meal. Yucca frito (sp?)….fried Yucca, is a must. Enjoy!
We ventured into Chocheras because we had never had Peruvian food and the reviews were positive. I always feel a little sheepish when I eat food I'm not familiar with, but as soon as we sat down the owner, Mirna, started describing the dish and drink options and offering advice. The food was delicious! We had the Lomo Saltado and Tallarin Saltado and the Chicha Morada to drink. It was such a fun experience! I never felt shy about asking about the menu. Please do yourself a favor and eat here while supporting this lovely local business!